News
Keep up to date with the latest company news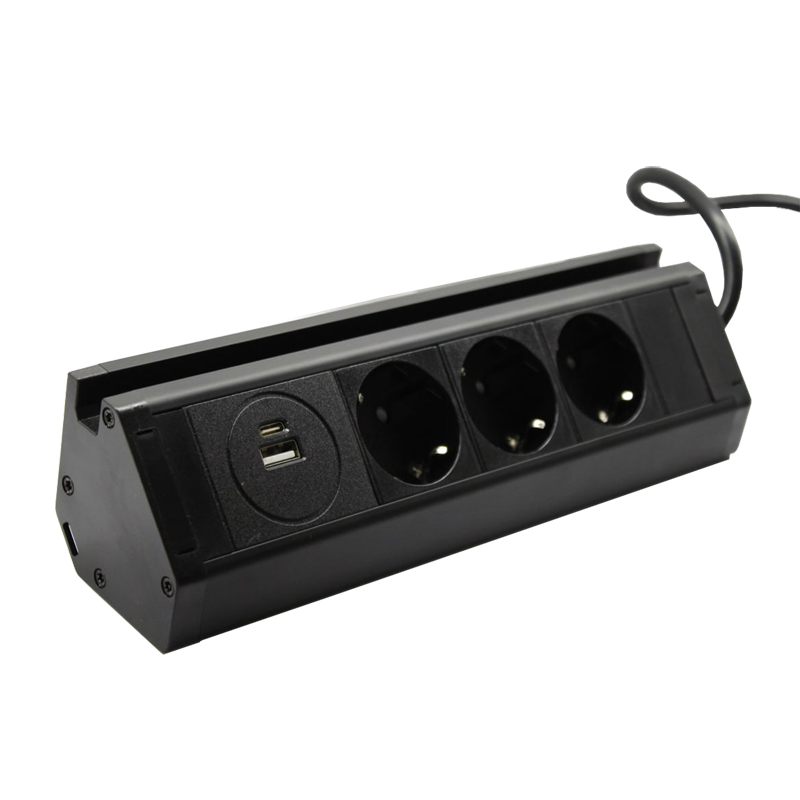 New! Furniture kitchen socket with usb type c connector!
We are pleased to present to your attention a new product – a furniture kitchen outlet! This model received the article EH-AR-308. Made in black, the case is made of durable plastic with metal inserts and has a stand for a smartphone or tablet. The device has one USB type C connector and one type A connector for connecting devices designed for a voltage of 5V. USB current 3.4A.  Various electrical appliances can be connected to sockets designed for 220V. The kitchen socket is designed for overhead mounting. You can install it in the most convenient way – using the mounting holes in the housing or using Velcro. The socket is available to order, it can be found in the category of Furniture electrical fittings.
Post Date: 09.11.2023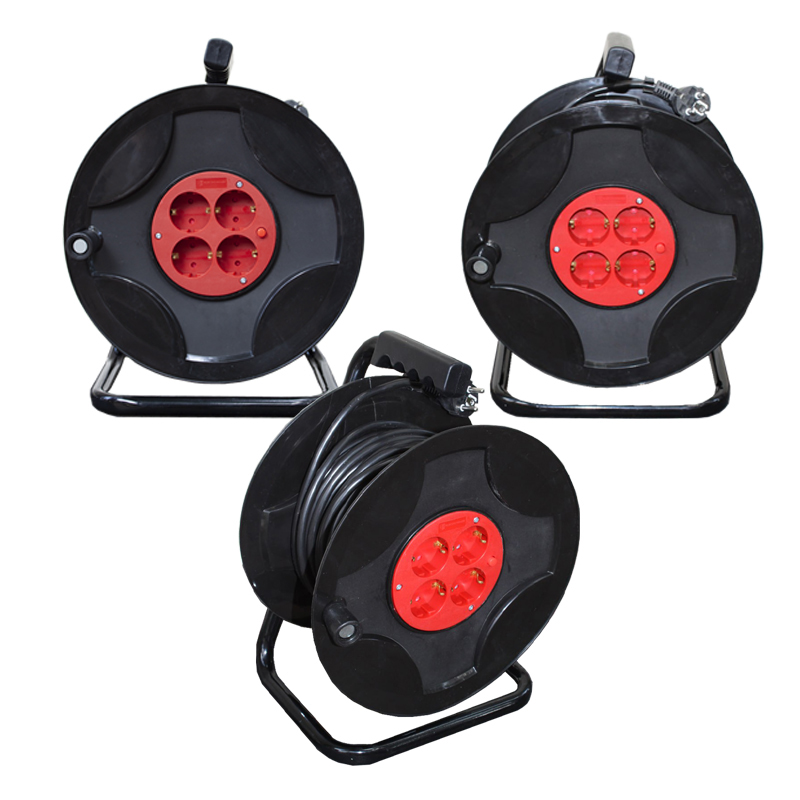 Updating the assortment! Extension cords on a coil!
The assortment of the Extension Cords and pads category has been replenished with three models of extension cords on a coil! These extension cords will be useful when carrying out various repair and construction works, in a private house, in the country and in any situation when you need to connect an electrical appliance at a great distance from a stationary power source. All three models have the same design, have overheating protection and are designed for a current of 16A. They have 4 sockets for connecting electrical appliances. They differ in the length of the cord – 20, 30 and 50 meters.
Post Date: 28.07.2023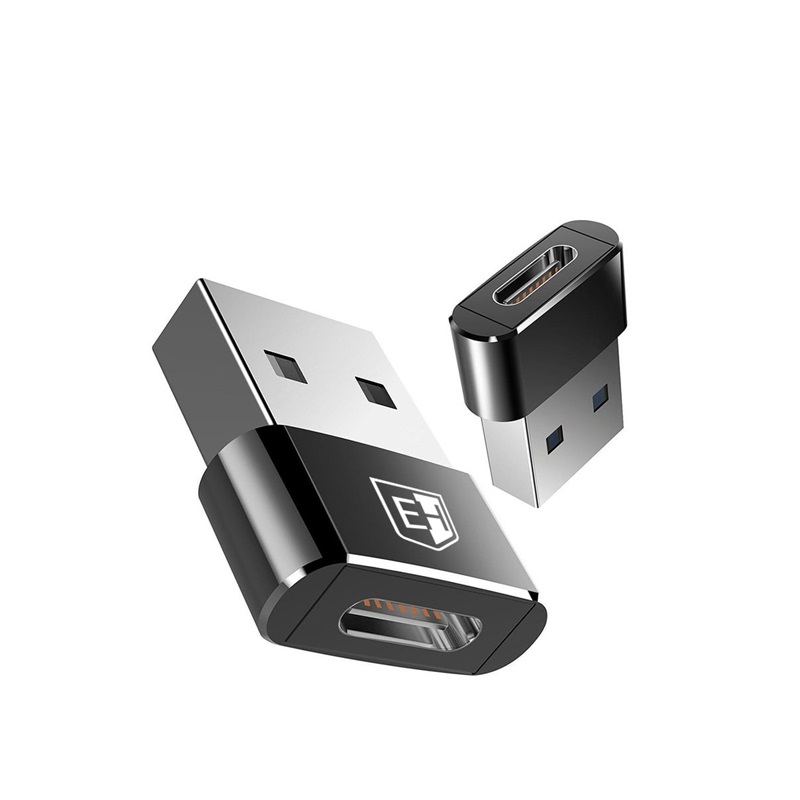 New!
We present you a new product! This is an adapter adapter from USB to Type C, which has compact dimensions and can be used both for charging and for transferring data between devices. The adapter housing is made of aluminum alloy. The adapter adapter has the article EH-ATCUSB. It can be found in the Necessary Household Goods category.
Post Date: 16.05.2023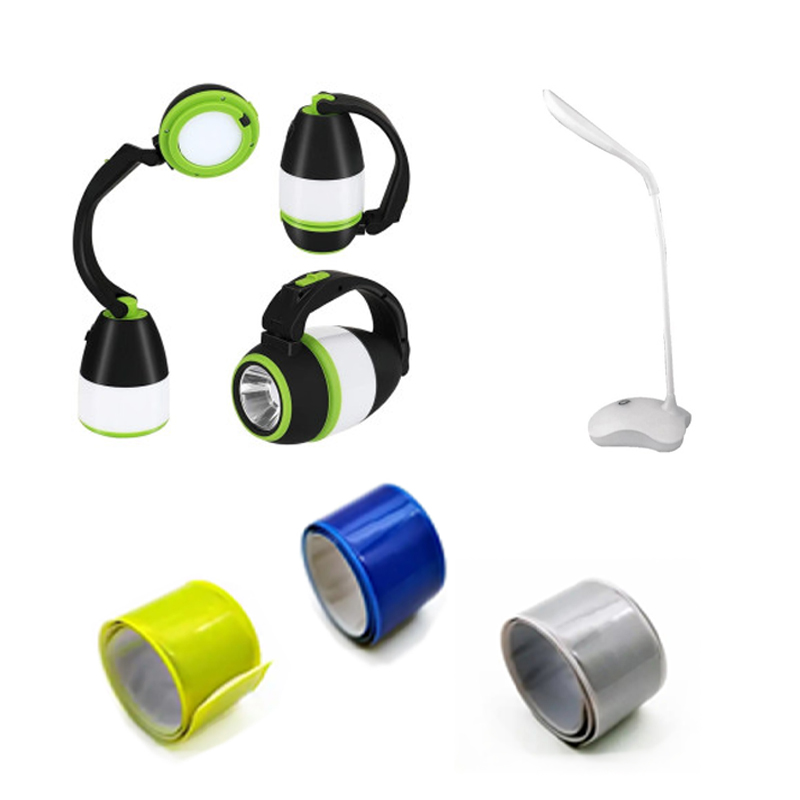 Updating the assortment!
We bring to your attention several novelties at once!
 Universal battery transformer lamp, which has an unusual design and will be useful in many situations. It can be used as a desk lamp, flashlight, night light and even as a powerbank! It is compact, lightweight, protected from moisture and dust. Suitable for outdoor recreation, trips to the country and use at home. The lamp has the article EH-LMT-06
 Table lamp powered by three AA batteries or mains. Connects to the network using a USB cable. It has several lighting modes. Switching on, off and switching modes is carried out by a touch button. Lamp article EH-LMT-05
 Reflective ribbon bracelet. A reflective white ribbon and a set of two ribbons of different colors (blue and yellow). Such an accessory makes a pedestrian or cyclist more visible to the driver in poor lighting or its absence. The tape can be attached to clothes, a backpack, a bag or on the body of a bicycle. No need to glue or sew, it is easy to attach and remove, does not spoil things. The white reflective tape has the article EH-RBS-W, the article of the set of two tapes EH-RBS-YB. Located in the category of Reflective tape.
Lamps EH-LMT-06, EH-LMT-05 and other models of rechargeable table lamps are in the category of LED table lamps. And we can also offer a large range of rechargeable flashlights, most of the models presented have the Powerbank function! Flashlights can be found in the category of Necessary household goods.
Post Date: 24.03.2023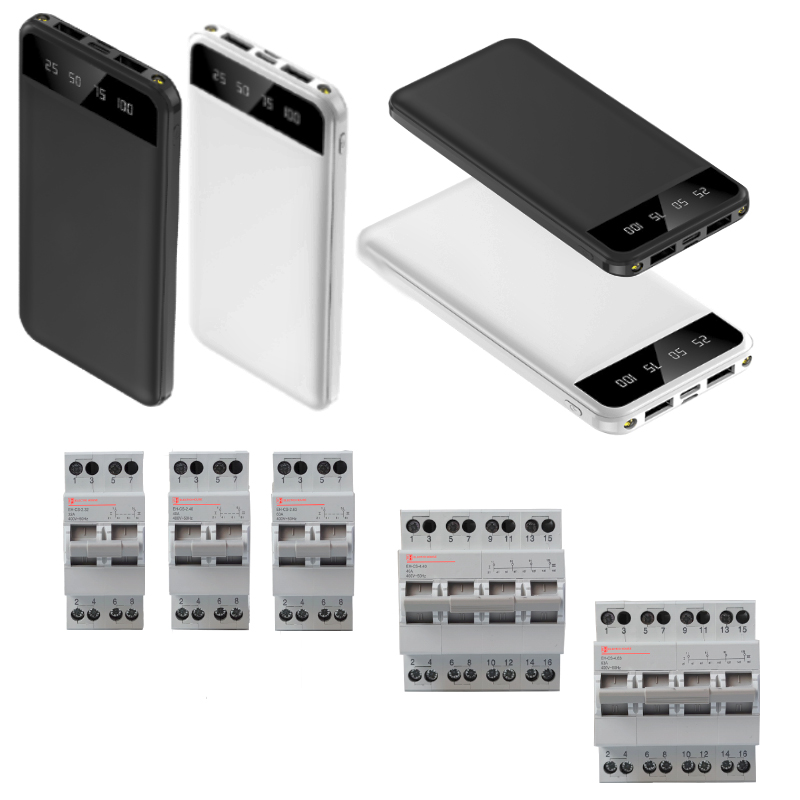 Updating the assortment!
Updating products in two categories! The assortment of the Necessary household goods category has been replenished with four Power Bank models! Models with a capacity of 10000 and 20000 mAh are available to order. All models have a charge display and a nice bonus in the form of a built-in flashlight. All models allow you to charge two devices simultaneously and differ in capacity and color. The models are white and black.
• EH-P-01-B – black, 10000 mAh
• EH-P-01-W – white, 10000 mAh
• EH-P-02-B – black, 20000 mAh
• EH-P-02-W – white, 20000 mAh
The range of low-voltage equipment has increased, 5 models of flip switches are now available in the category of Flip switches (switches)!
• Rocker switch 2x32 I-0-II
• Rocker switch 2x40 I-0-II
• Rocker switch 2x63 I-0-II
• Rocker switch 4x40 I-0-II
• Rocker switch 4x63 I-0-II
Please check the availability of goods with our managers!
Post Date: 12.12.2022
Cooperation
Electro House has been cooperating with companies from all over the world for many years. We will be very happy to start new business relations. So write to us on convenient messengers and join us on social networks
We are always open to cooperation!