Noticia
Manténgase al día con las últimas noticias de la compañía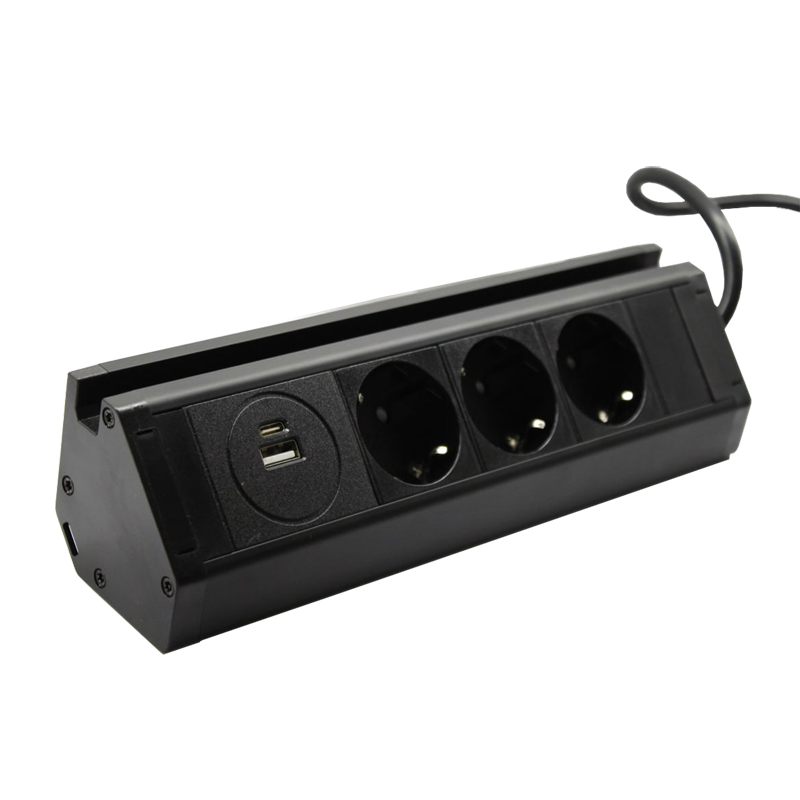 ¡Nuevo! Enchufe de cocina de muebles con conector usb tipo c!
Nos complace presentarles una novedad: ¡un enchufe de cocina para muebles! Este modelo recibió el número de parte EH-AR-308. Hecho en negro, el cuerpo está hecho de plástico duradero con inserciones de metal y tiene un soporte para Teléfono inteligente o tableta. El dispositivo tiene un conector USB tipo c y un conector tipo a para conectar dispositivos clasificados PARA 5V. corriente USB 3.4 A. se pueden conectar varios aparatos eléctricos en tomas clasificadas PARA 220V. La toma de cocina está diseñada para montaje en superficie. Puede instalarlo de la manera más conveniente: utilizando los orificios de montaje en la carcasa o usando Velcro. El enchufe está disponible para el pedido, se puede encontrar en La categoría muebles accesorios eléctricos.
Fecha de publicación: 09.11.2023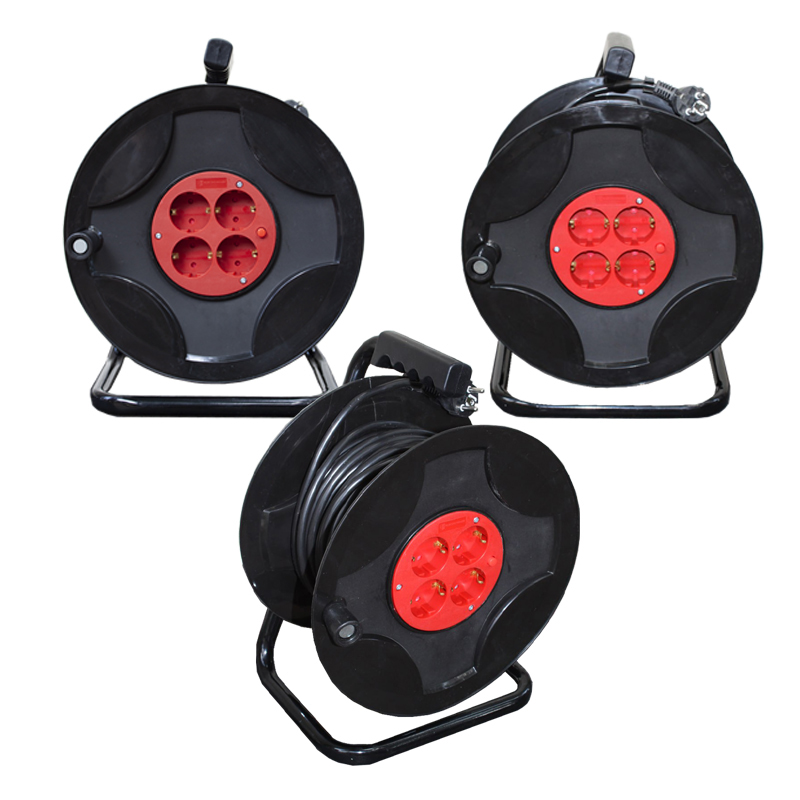 Actualización de la gama! ¡Cables de extensión en el carrete!
¡El surtido de la categoría Extensiones y almohadillas se completa con tres modelos de extensiones en el carrete! Estos cables de extensión serán útiles en la realización de diversos trabajos de reparación y construcción, en una casa privada, en el país y en cualquier situación en la que necesite conectar un aparato eléctrico a una gran distancia de una fuente de alimentación fija. Los tres modelos tienen el mismo diseño, tienen protección contra sobrecalentamiento y están clasificados para una corriente de 16A. Tienen 4 enchufes para conectar aparatos eléctricos. La longitud del cable varía: 20, 30 y 50 metros.
Fecha de publicación: 28.07.2023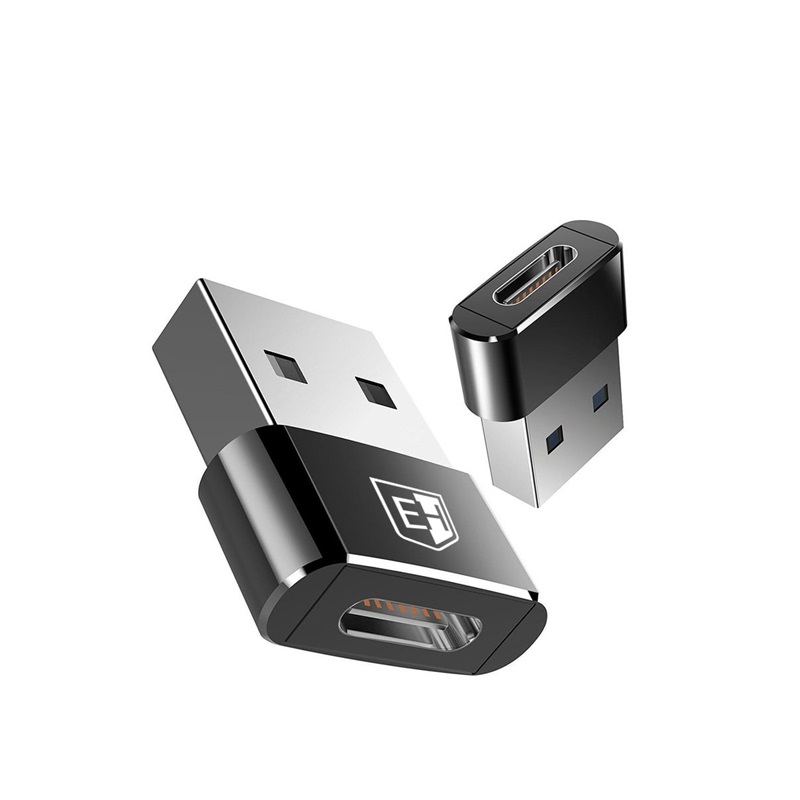 New!
We present you a new product! This is an adapter adapter from USB to Type C, which has compact dimensions and can be used both for charging and for transferring data between devices. The adapter housing is made of aluminum alloy. The adapter adapter has the article EH-ATCUSB. It can be found in the Necessary Household Goods category.
Fecha de publicación: 16.05.2023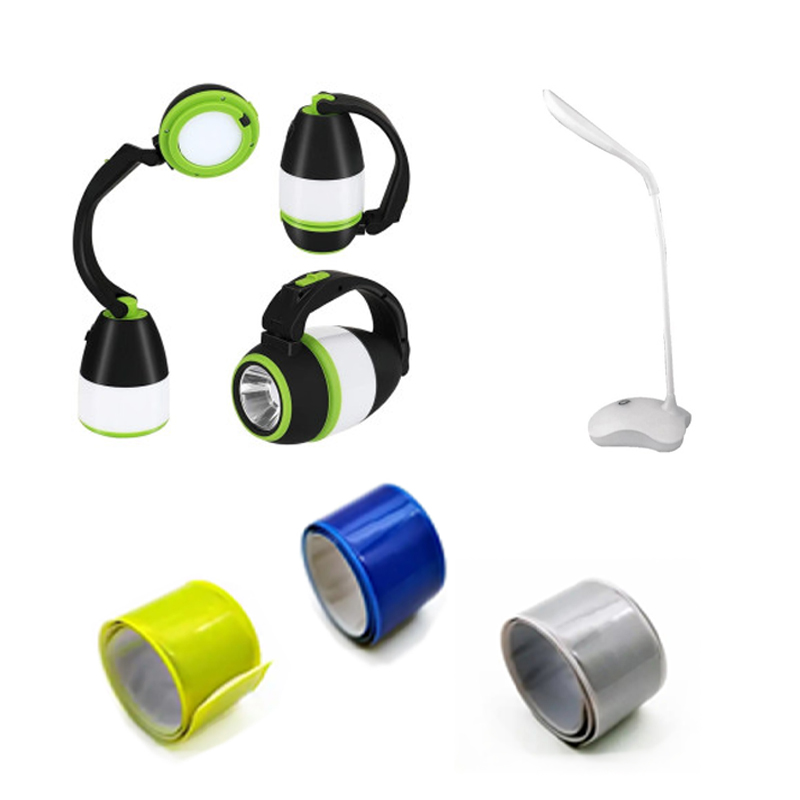 Updating the assortment!
We bring to your attention several novelties at once!
 Universal battery transformer lamp, which has an unusual design and will be useful in many situations. It can be used as a desk lamp, flashlight, night light and even as a powerbank! It is compact, lightweight, protected from moisture and dust. Suitable for outdoor recreation, trips to the country and use at home. The lamp has the article EH-LMT-06
 Table lamp powered by three AA batteries or mains. Connects to the network using a USB cable. It has several lighting modes. Switching on, off and switching modes is carried out by a touch button. Lamp article EH-LMT-05
 Reflective ribbon bracelet. A reflective white ribbon and a set of two ribbons of different colors (blue and yellow). Such an accessory makes a pedestrian or cyclist more visible to the driver in poor lighting or its absence. The tape can be attached to clothes, a backpack, a bag or on the body of a bicycle. No need to glue or sew, it is easy to attach and remove, does not spoil things. The white reflective tape has the article EH-RBS-W, the article of the set of two tapes EH-RBS-YB. Located in the category of Reflective tape.
Lamps EH-LMT-06, EH-LMT-05 and other models of rechargeable table lamps are in the category of LED table lamps. And we can also offer a large range of rechargeable flashlights, most of the models presented have the Powerbank function! Flashlights can be found in the category of Necessary household goods.
Fecha de publicación: 24.03.2023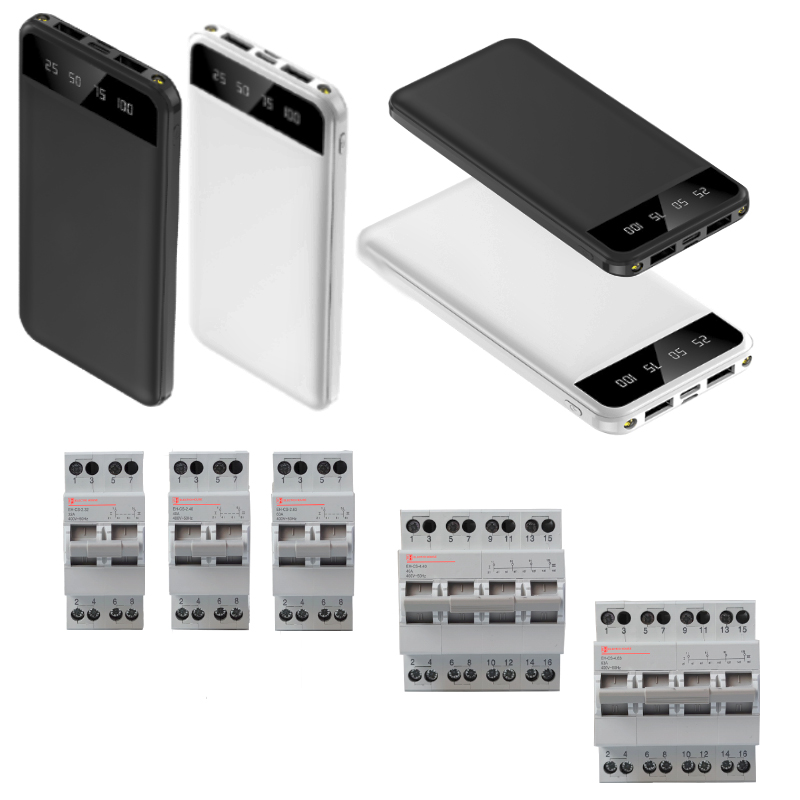 Updating the assortment!
Updating products in two categories! The assortment of the Necessary household goods category has been replenished with four Power Bank models! Models with a capacity of 10000 and 20000 mAh are available to order. All models have a charge display and a nice bonus in the form of a built-in flashlight. All models allow you to charge two devices simultaneously and differ in capacity and color. The models are white and black.
• EH-P-01-B – black, 10000 mAh
• EH-P-01-W – white, 10000 mAh
• EH-P-02-B – black, 20000 mAh
• EH-P-02-W – white, 20000 mAh
The range of low-voltage equipment has increased, 5 models of flip switches are now available in the category of Flip switches (switches)!
• Rocker switch 2x32 I-0-II
• Rocker switch 2x40 I-0-II
• Rocker switch 2x63 I-0-II
• Rocker switch 4x40 I-0-II
• Rocker switch 4x63 I-0-II
Please check the availability of goods with our managers!
Fecha de publicación: 12.12.2022
Cooperation
Electro House has been cooperating with companies from all over the world for many years. We will be very happy to start new business relations. So write to us on convenient messengers and join us on social networks
We are always open to cooperation!